Olive and June's at-home manicure kit is everything you need right now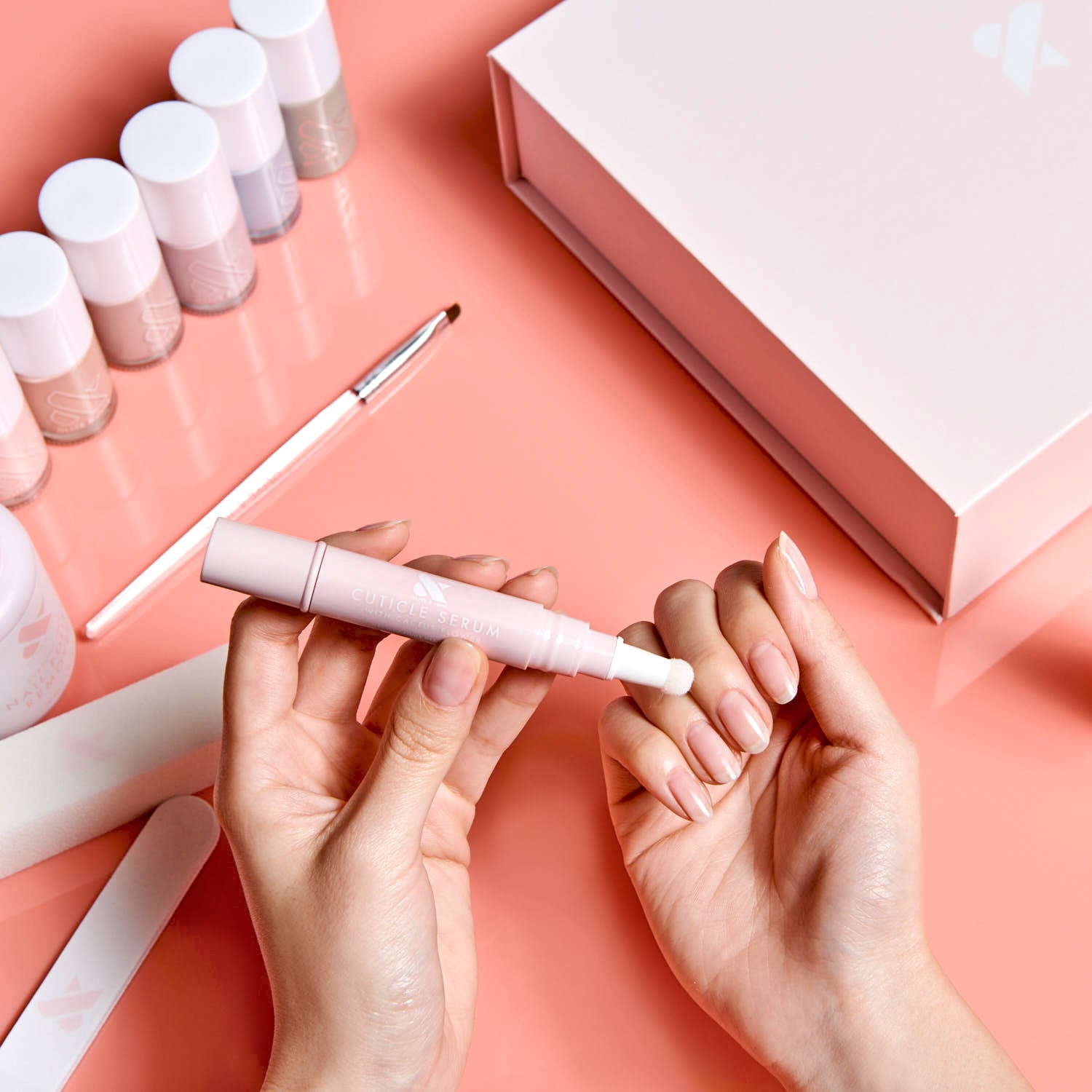 Chances are if you're from L.A. you're familiar with the "it girl" nail hotspot Olive and June. Known for their picture perfect salons and their signature neutral manicures, it's no wonder why all three of their locations are consistently booked.
If you're not from the Los Angeles area — like me — you can live vicariously through their Instagram account where celebrities, influencers and editors share their fab manicures through hashtags like #oliveyourmani.
But if you're here reading this in 2020, luxe salon services are a distant memory of the past. In our new quarantined situation, most of us are making due with living au naturel. While it's acceptable to have 9 inches of brown roots & your last couple of eyelashes hanging on, you don't have to have bad nails! So if your fingers look like they've been through a cement mixer, listen up.
I'm ALWAYS looking for on-brand beauty hacks to share with you guys and this is definitely master-list worthy.
Olive and June recently launched The Studio Box which is revolutionizing at-home manicures. This nail salon-turned-nail brand has its finger on the pulse of the beauty industry and is definitely leading the pack.
This brilliantly designed at-home kit has all the necessary tools you need to give yourself a luxurious mani/pedi.
LET'S TALK ABOUT THE AESTHETICS, SHALL WE?
I'm a sucker for branding, and Olive and June is a company that just gets it. This 9 piece kit comes in a chic, Instagram-worthy bubblegum pink box that you'll actually want to display on your vanity — OH and did I mention each box comes with a cell phone shelf so you can Zoom with your friends or take hands-free nailfies?! I was ecstatic when I found out they were launching this product because I always lauded this brand's style and now it's available for everyone! Bravo, Olive and June, bravo.
So to sum it up, sure, the plastic nail bin that you've had stashed under your bed since third grade could probably do the trick(ish)…. but where's the fun in that? Invest in a new addition to your self-care routine or better yet trick your boyfriend into giving you manicures while you #stayhome.
The Studio Box
The essentials.
Nail Polish Remover Pot
Clean-Up Brush for easy touch-ups
flat-edge Nail Clipper
dual-grit Nail File
Buffer Cube
The Poppy universal polish bottle handle
your choice of nail polish
The Top Coat
hydrating Cuticle Oil with cactus flower
The Everything Box
For the mani maximalist that wants it all, this 14 piece set delivers the full salon experience. Features everything listed above as well as your choice of 6 polishes.
Pink Sweater Kit
The perfect pink ombré.
Cookies and Creme Kit
A mani for your sweet tooth.
Five Shades of Grey
Understated chic tonal mani look of the season.